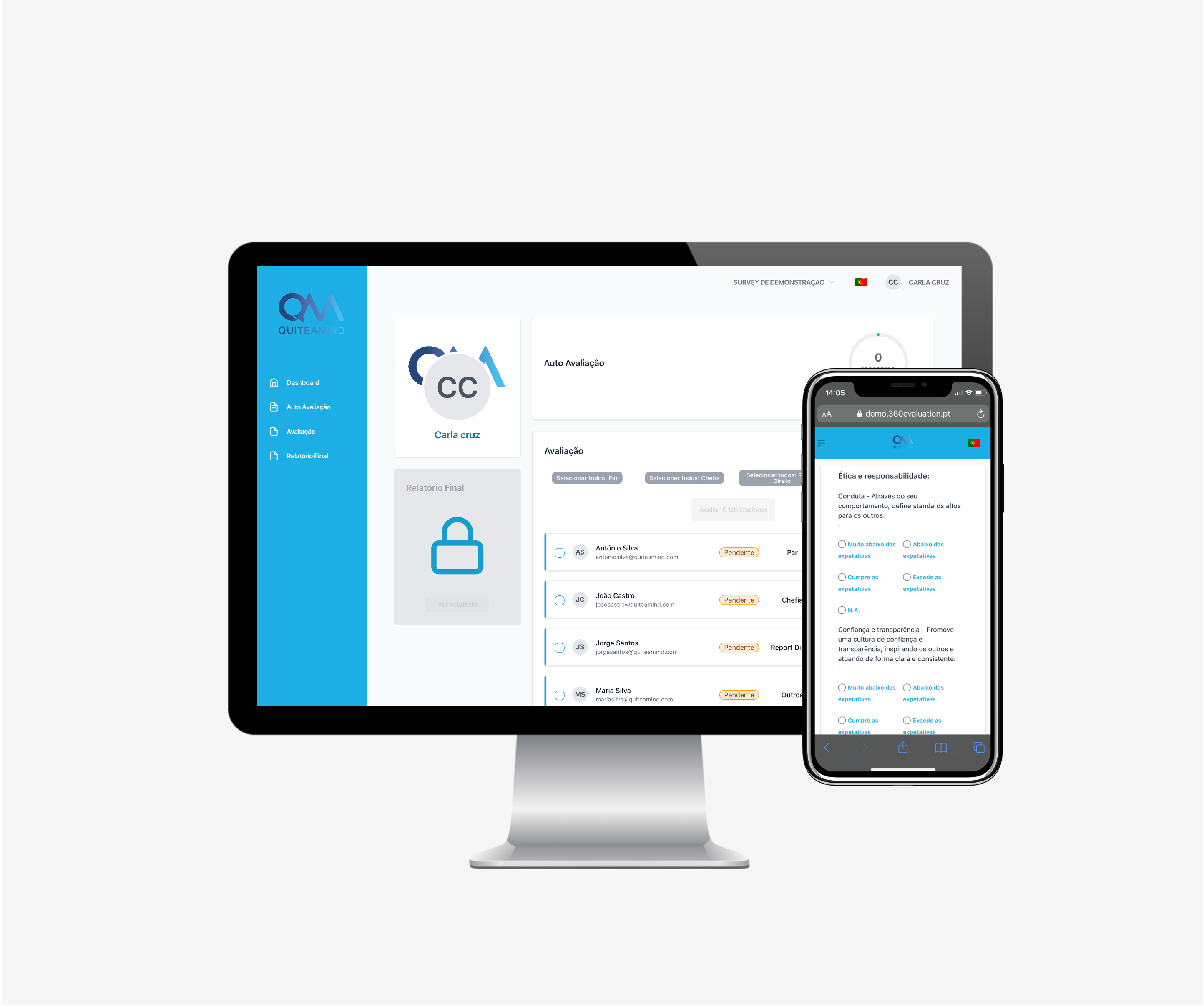 A 360 Feedback&Assessment tool easy to setup, easy to use and easy to scale
Never has feedback been so relevant for organisations. Improve your employees' experience and engagement with Q3Sixty! An easy to set up, easy to use, easy to scale and affordable 360 feedback&Assessment tool!
Global Reports
All the analytics and reports you will ever need
Individual Reports
Each participant can get his individual report.
Survey Customization
You can use one of our pre-made surveys or create your custom survey with ease
Segmentations Creation
Create and manage multiple user groups with different demographics
E-mail Notifications
Q3Sixty handles all the notification process for you, no need to chase the participants. You can even set up and schedule the notifications in different stages of your survey period
Intuitive Backoffice
No code, easy to use administration backoffice that will get you up and running within minutes
Visual Customization
Enough with the generic, dull solutions... with Q3Sixty you can customize the look with your logo and colors just like if it was tailor made for your company
Multi-Language
Available in English, Spanish and Portuguese. We are working on multiple different languages to add to the solution, if you need any other language let us know and we're happy to make it happen!
Mobile-Friendly
It's 2022 and everything is "on the go" so the survey is fully responsive and users can participate on a laptop, tablet or mobile phone with the same ease of use.
Scale Personalization
We know that not all surveys are made equal so you can customize the rating scale to each survey's needs